Zie je door de aanbieders de series niet meer? Geen paniek!
Ik leg kort uit welke streamingsdiensten in nederland beschikbaar zijn!
Alle streamings diensten op een rij
Dat ik graag series binge is ondertussen bekend, soms doe ik een poging om alleen een serie te kijken wat geen succes is. Dit betekent ook dat ik veel ervaring heb met verschillende aanbieders en krijg regelmatig vragen hierover. Daarom een handig overzicht over alle streamings diensten in nederland en de kosten hiervan!
Alle aanbieders in Nederland
Basic  €7,99 p/m
Standaard €9,99 p/m
Premium €13,99 p/m

Netflix kennen wij ondertussen allemaal wel, de grondlegger van de streamingdiensten, sinds er meer concurrentie op de markt komt is Netflix druk om eigen content te maken oftewel Netflix Originals ( Stranger Things etc). Het aanbod wisselt veel van Netflix dus er zit altijd wel iets tussen voor je, nadeel hiervan kan zijn dat je net lekker in een serie zit en dat deze wordt verwijderd.
Disney+
€6,99 p/m

Disney+ is een van de nieuwere streamingdiensten. Het aanbod is kindvriendelijker dan hun concurrenten maar dit heeft vooral te maken met het aanbod van de welbekende Disney prinsessen en andere Disney klassiekers. Maar ook de nieuwste live action films staan erop zoals Aladdin en Lady & de Vagebond. Ook Marvel en Star Wars fans kunnen zich hier melden bekijk hier The Mandalorian of de toffe Marvel serie Agents of S.H.I.E.L.D 
Apple TV+
€4,99

Apple TV is redelijk nieuw, en werkt alleen op Apple apparaten en een handjevol Samsung tv's, net zoals Netflix gaat Apple eigen content maken. De app heeft nog wel wat kinderziektes maar omdat het redelijk nieuw is zie ik het door de vingers, ruimte voor verbetering dus!
Videoland
€8,99

Op Videoland vind je de meeste Nederlandse series, zoals Help! mijn man is klusser of All You Need is Love, maar ook Nederlandse cabaret en documentaires. Ook voor de allerkleinsten staan er leuke series op
Amazon Prime Video
€8,99

Amazon Prime Video, de dienst van Amazon. Net zoals hun concurrenten heb je hier ook exclusieve series die speciaal voor dit platform is gemaakt met mijn favoriet: Carnival Row met Orlando Bloom. Maar ook alle seizoenen van Supernatural kan je er vinden, dat wordt bingen!

Voor gamers hangt er nog een extra voordeel aan een abonnement op Prime Video je krijgt er namelijk Twitch Prime gratis bij. Hiermee kan je elke maand je favoriete streamer gratis supporten met een sub-abonnement en via de Twitch app kan je elke maand gratis games claimen of in-game goodies!
Ziggo movies & Series
€11.95

Wil je graag Game Of Thrones bingen? dan zit je bij Ziggo aan het goede adres, ze hebben namelijk de leukste HBO series en films.
Maar ook True Blood, Westworld en Chernobyl kan je hier vinden, deze series kan ik je aanraden! Het grootste nadeel is dat je hiervoor een Ziggo abonnement nodig bent.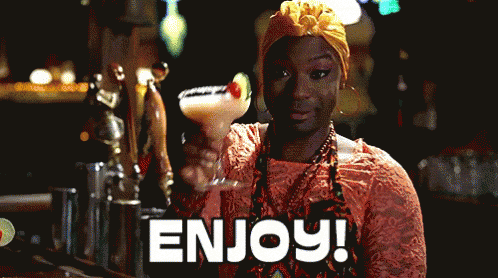 Ben je er nog niet over uit wat je wilt kijken? Lees dan ook De leukste netflix series van 2019